As a musician and songsmith I found this to be quite an interesting project to work on. In brief, Treemix is a web based app conceived for use primarily on iOS and Android based tablets with music makers and songwriters as the main focus. The app allows users to create a piece of music or base of a song track – a 'seed' and upload it to Treemix where other musicians can add their own music to the seed or create a 'remixed' version.
This project required a lot of UX development behind it especially in figuring out the best way to display the multibranch and multilayered 'Tree' feature within the constraints of a tablet screen. Other UI solutions included contextual colour accents for the music genre tags and various sizing of the User avatars to show file popularity, 'new' uploads and whether the user had created a multilayered seed node.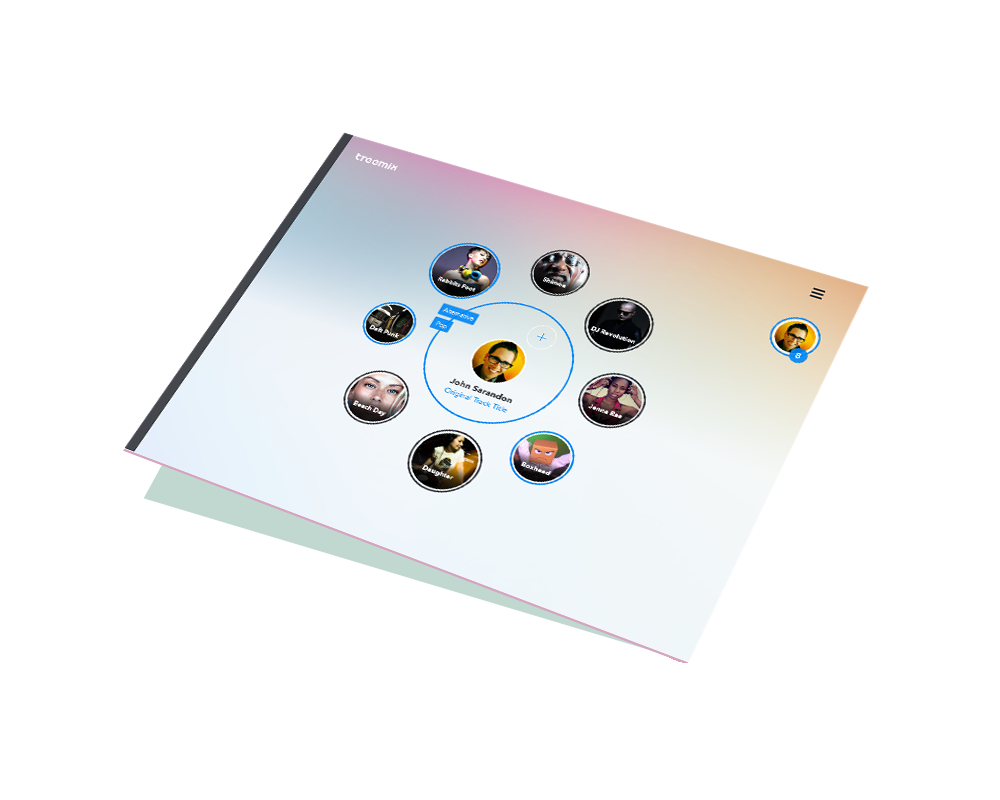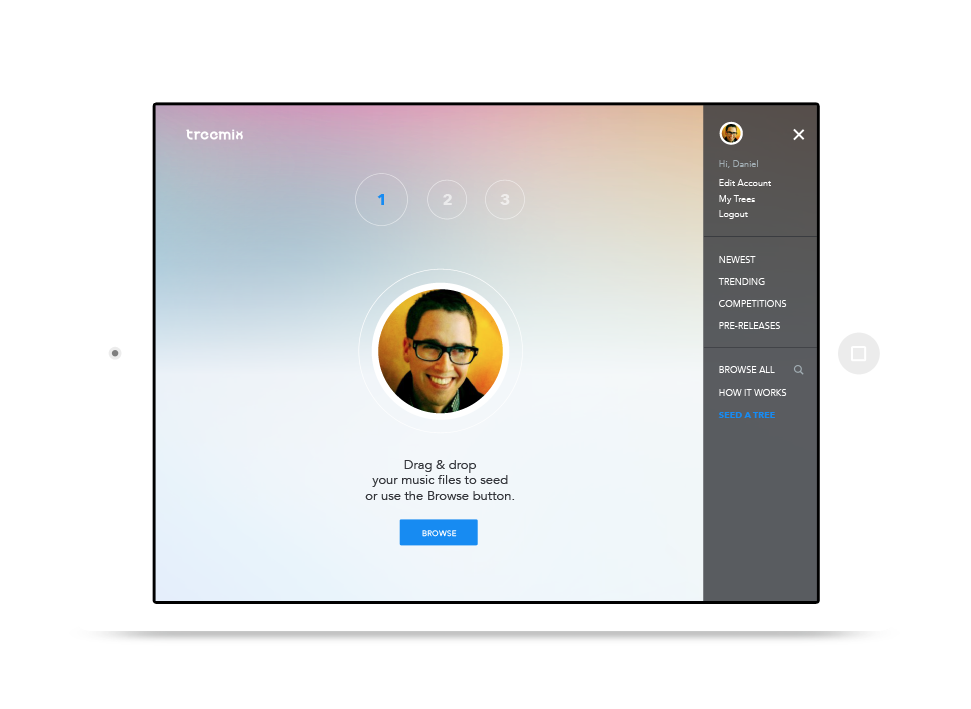 Creating a Seed
From a UX standpoint I wanted to make the 'seeding' process to be very quick and simple especially after musicians have already spent hours creating their track.

Step 1: upload cloudbased files or drag & drop
Step 2: give the seed a title
Step 3: add tags
All this while the track uploads so the artist doesn't have to hang around. Once upload is complete the artist has the possibility to edit or add more track information, if they wish.
Soundwave Panel
Once the track has been uploaded to the Treemix platform, the seeding musician has the possibility to edit or add additional information through the Soundwave Panel in order to aid collaborators who plan to create sub nodes from the original seed.
The Soundwave Panel also helps the seeder keep track of 'Likes', file age, play counts and number of times the files have been downloaded compared to the number of sub nodes created etc. as well as allow visiting users to listen to user added tracks directly along the soundwave.