Creative Direction.
Anthony graduated from Walsall College of Art (UK) in 1993 after specialising in General Art & Design, Photography and above all Graphic Design. His very first job, whilst still studying, was with a local magazine which included general design layout, typesetting and generic advertising design. He was then picked up by DWA, a multinational advertising agency based in Turin, Italy where he worked on projects for big name clients such as Invicta, Cressi Sub, Mazda, Eurotravel and Kléber.
Anthony took this great experience and reversed it all back into his own design company, Republika D&MPB, which has evolved from a one man show into an internal team of five backed by a worldwide network of talented collaborators. Anthony, through Republika, has worked on projects for Nokia (Singapore), Vodafone Italia, Flame Books (UK), Qapco (Qatar), MSF and Chema Sapori (Italy).
View Portfolio.
Screenwriting.
Anthony has always been keen on creative writing ever since Junior school and eventually his passion for film and TV got the better of him and has led to the writing several screenplays and a novel.
The novel came first, '2wo Halves of the Circle', which was then transposed to screenplay format and developed into a TV concept for a 6 episode drama series, 'Halved'. He then turned his hand to preschool TV and 3D animation concepts and developed 'Pee-Poh Petite' which is currently being produced in collaboration with the amazingly talented Studio Rain.
Other projects including two graphic novels and a second pre-school concept are also currently in development.
Pee-Poh Petite.
Halved.
Music.
Anthony has always been a big fan of music in general and has been writing lyrics since the age of 16. As a teenager he was lead singer for a while with the UK indie band 'The Wishing Chair' until at Art College he met the talented musician and composer Darren Barnard with who he formed a tight songwriting partnership and has since created a discography of over 36 quality pop rock tracks. In 2007, Anthony, along with Darren, became an official recording artist with a track from their first serious demo, 'The Wonderful World of Whereabouts', picked up by Universal BMG producer, Fortunato Zampaglione.
In 2004 Anthony invested in his own personal recording studio and began experimenting with break beats and electro ambience mixed with rock. He composed several tracks which remained on the back burner until he met Tony Brumshall and Miles McIntosh at a club in Birmingham. They decided to experiment with and remix these tracks to use in their DJ setlists, the outcome of the three combined became what is today Fulvant. Picked up by AML Publishing, Fulvant have released two singles and an album with a look at more to come.
Chord.
Fulvant.
New Web Pick eZine Feature.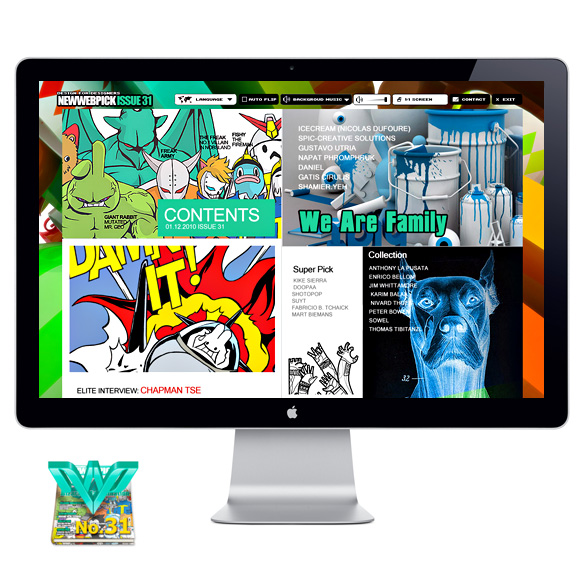 Anthony M. La Pusata is proud to have been featured in Issue 31 of New Web Pick's digital eZine with a six page spread and interview, download a full copy from New Web Pick's website for $2.50 or download the free lite version.
Buy the eZine.
Des Mots et Des Lignes.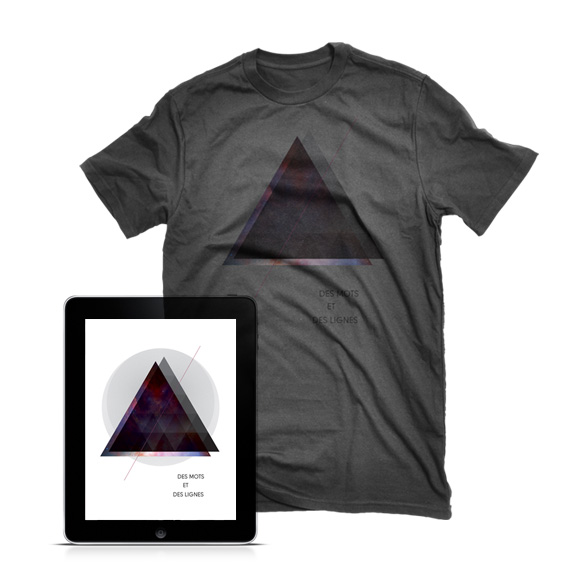 Cover Artwork design, typesetting and layout for the first in a series of contemporary poetry books written by french author, Michele La Pusata, who is also my cousin.
The work was commissioned by UK based client, AML Press and as well as the book, you can also buy the cover artwork as a high quality canvas print and black or white Tshirt from their on-line store.
If you're into french contemporary poetry then you can buy the book from all leading on-line book stores.
Buy the Book.
Buy a Canvas Print.
Buy a Tshirt.
Chasing Sensation.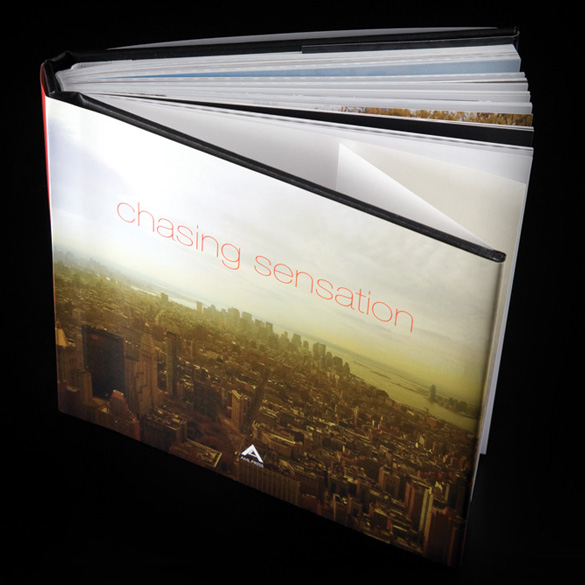 Being a keen photographer and avid traveller, I am constantly trying to capture that strange sensation you often get when you arrive in a different part of the world, do you get that, or is it just me?
After the endless sorting of images taken in New York (USA), Dhiffushi (Maldive Islands), Finland, France, Italy, Germany, Spain and the UK, I eventually made a shortlist of 60 images that I felt represented the travelling sensations best and presented the project to AML Press who surprisingly agreed to publish the photos wrapped in a hardcover dustjacket book.
It is currently available through Amazon.com and in all major bookstores.
Buy the Book from Amazon.
Buy the Book from Bowler Pear.
Republika D&MPB.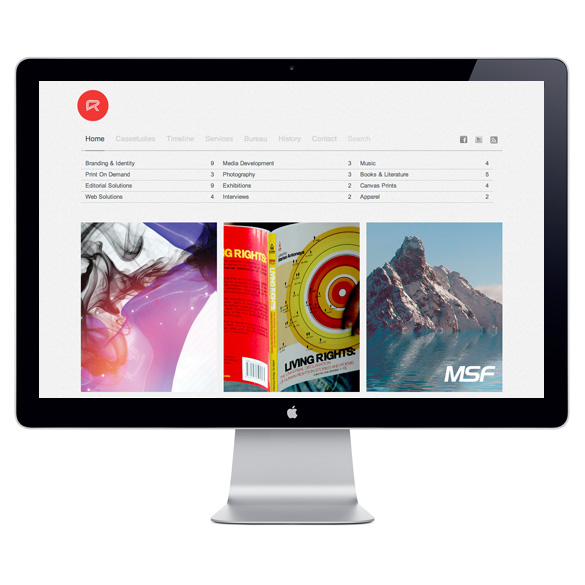 Republika D&MPB is actually my own design company which has been going strong for the last 15 years. The D&MPB part stands for Design and Media Production Bureau and I am the Creative Art Director heading a team of five internal collaborators with an extensive network of collaborators worldwide.
View Website.
Fulvant.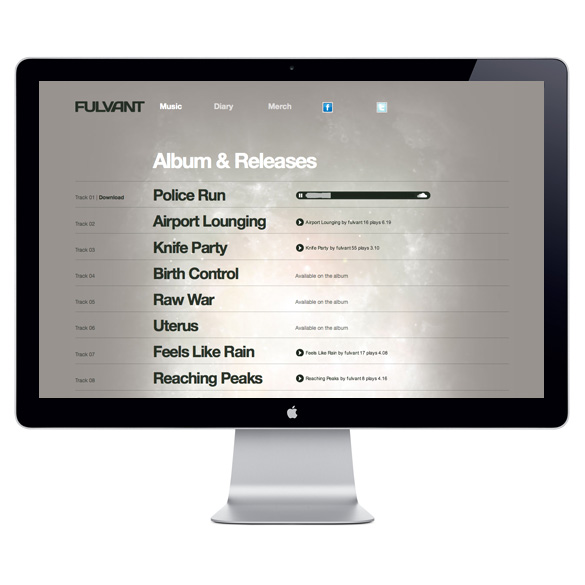 Fulvant was a solo music project, at least until Tony Brumshall and Miles McIntosh got involved. Anthony's electro-rock-ambience experiments turned out to be great for Birmingham based DJs to use in their mixing playlists, and were soon picked up by AML Publishing, the music department of UK based AML Press. He turned the tracks over to frontmen Tony Brumshall and Miles McIntosh and 'Police Run' was soon released as the first single from the forthcoming album, 'Uterus'.
View Website.
Buy Police Run.
Chord.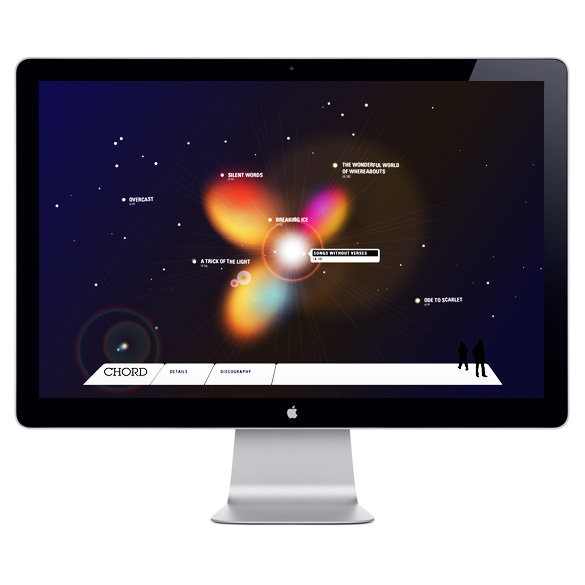 Being a songwriter and official recording artists with over 30 songs to their tracklist, Chord is the name given to Anthony's songwriting partnership alongside the very talented musician and vocalist, Darren Barnard.
Anthony also designed and developed the Chord identity through website layouts and cover artwork illustration.
View Website.
Sushit Interview.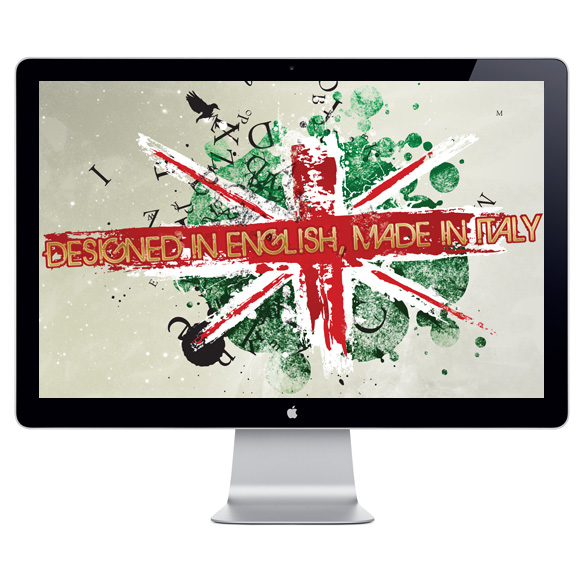 To my surprise, I was recently contacted by Marco Betti from the Italian design magazine known as Sushit (Sushi - IT), yeah we get it, for an interview. The magazine runs articles promoting young design talent coming out of Italy so I don't know where they got my name from as I'm English and knocking on the mid thirties! Anyway, here is the full interview written entirely in italian for your delight.
Read full interview here.
Trinity Bank.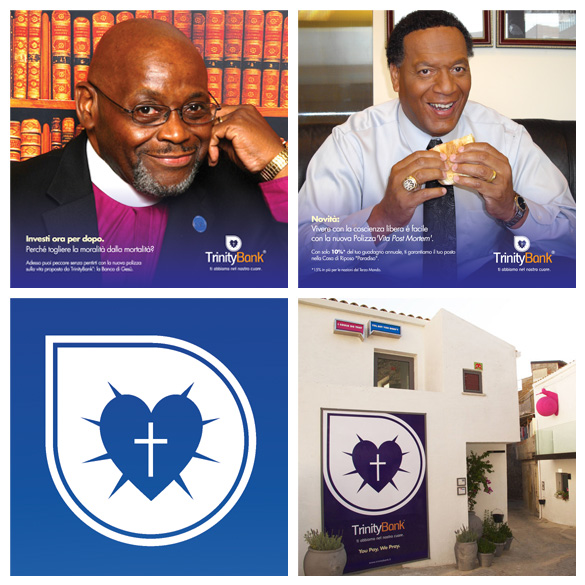 This exhibition set was originally created in 2002 for the Farm 'Religion' Expo where the piece roused quite an interest from various national and international art magazines.
The idea of TrinityBank was to create a brand identity and advertising materials that would lead you to believe that the church system was in fact a hypothetical bank that people invested in to reassure themselves a place in the afterlife.
Now, in 2010, TrinityBank has been updated as the curators of Farm have established a cultural park and have dedicated a space for TrinityBank as a permanent exhibition piece which went live from the 23rd October 2010.
Farm Cultural Park.
Chema Sapori.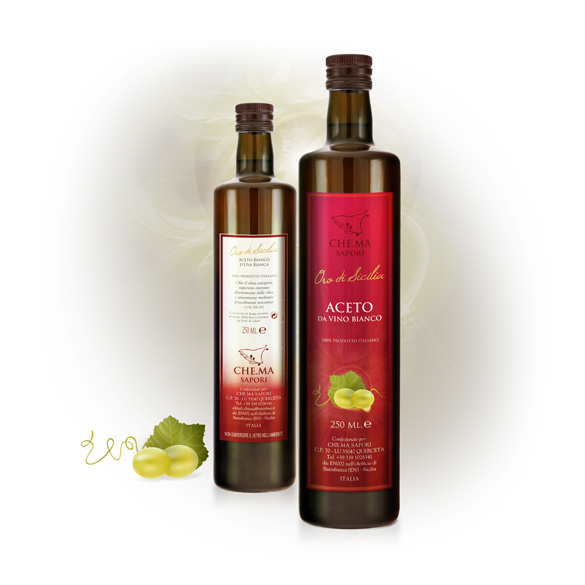 An identity project for Italian based organic food producers Che.Ma Sapori that led to packaging design for their white vinegar and natural olive oil products.
"We find Anthony to be a very friendly, dedicated Art Director that gets the job done on time. He makes each brief his own and ensures a quality end result everytime." - Agata Maniglia, Directing Manager
Agricoltura Moderna.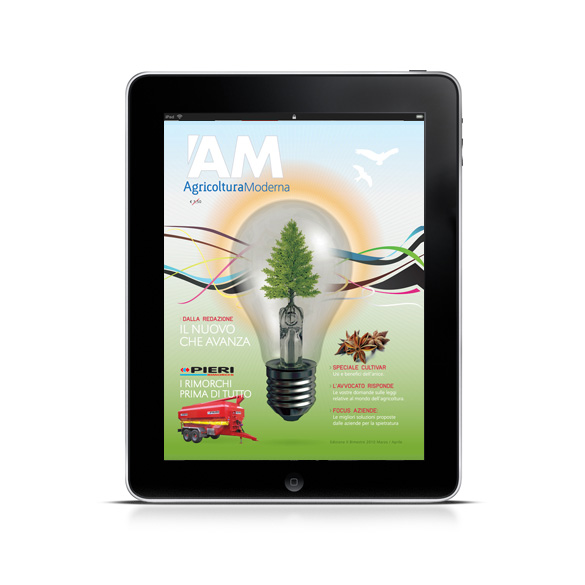 Agricoltura Moderna is a nationally distributed bi-monthly magazine specialising in the latest technology applied to the agricultural sector worldwide. The magazine is designed entirely by myself from cover artwork to design layouts and typesetting and is also available as an iPad App.
Unicef.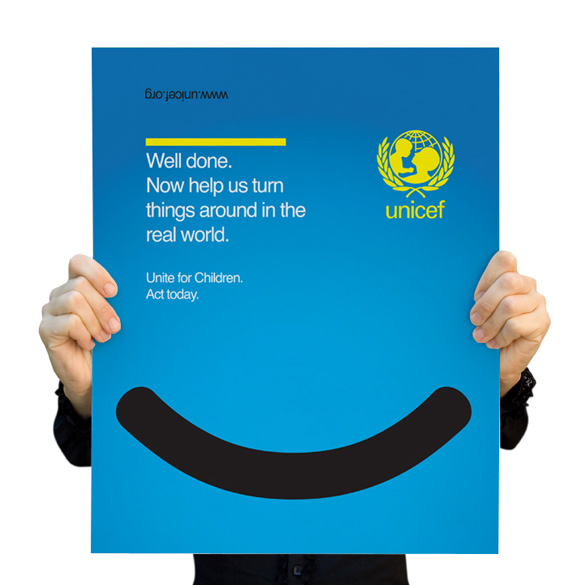 I have always been a big supporter of the things that Unicef does for underprivileged children around the globe so I was overwhelmed when I was asked to design this poster to help promote support and encourage donations. I decided to design the poster in a way that it may make you think and interact with it giving the negative side dark colours and the solution side a brighter aspect in the line of Unicef's brand colours.
Download Free Poster.
Cube One.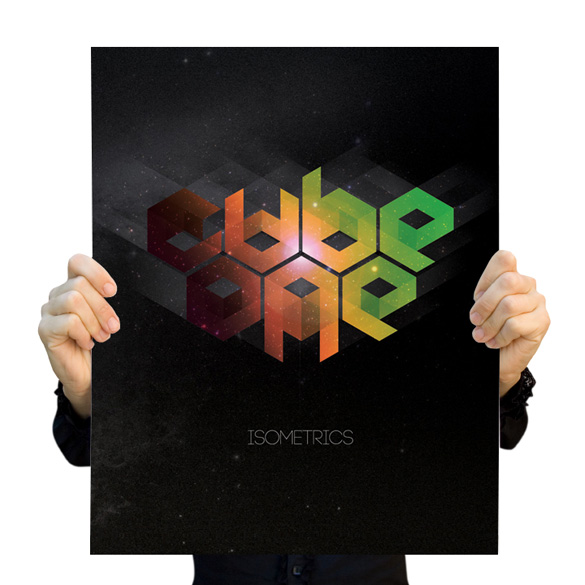 This was an interesting brief working towards a logo and brand identity for US based isometrics research and development company, Cube One Inc.
Republika D&MPB Poster.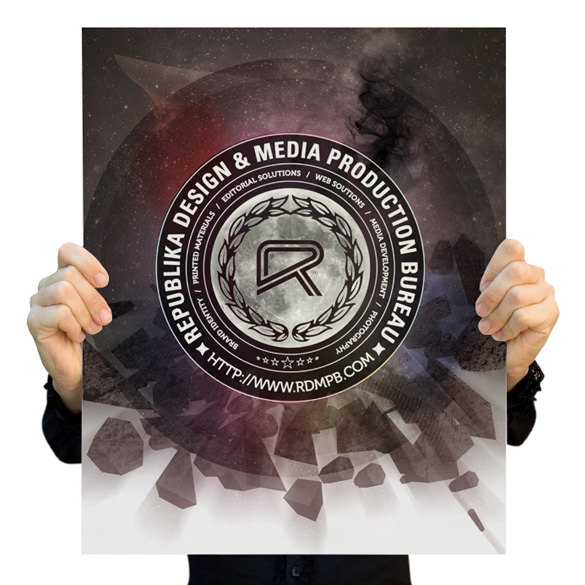 The Republika D&MPBlogo, in itself, has evolved full circle through time, from a simple logotype into a full seal which I think gives the company more of a Republic look and feel which takes it back to the original roots of the name.